An Overview
Siddharth Sinkar & Associates
Siddharth Sinkar and Associates is a team of distinguished chartered accountants, corporate financial advisors and tax consultants in India. We are a reputed firm of Chartered Accountants engaged in multi-disciplinary practice under five core services verticals – Auditing & Assurance Services, Taxation Services, Corporate Finance & Management Consultancy, Regulatory & Legal Compliance Services & Accounting & Back office Support.

We put forth great efforts to know your company or individual needs. Our services will be of the highest quality, working diligently to deliver what was promised in a timely manner. We will continue to grow, and will continue to offer specialized services; becoming skilled in newer areas as the needs for our clients and communities require.

We are committed to fulfill the highest standards of our profession for our clients and the public, and continually strive to set and uphold the highest standards of professional conduct to ensure sound, sustained, and mutually profitable growth.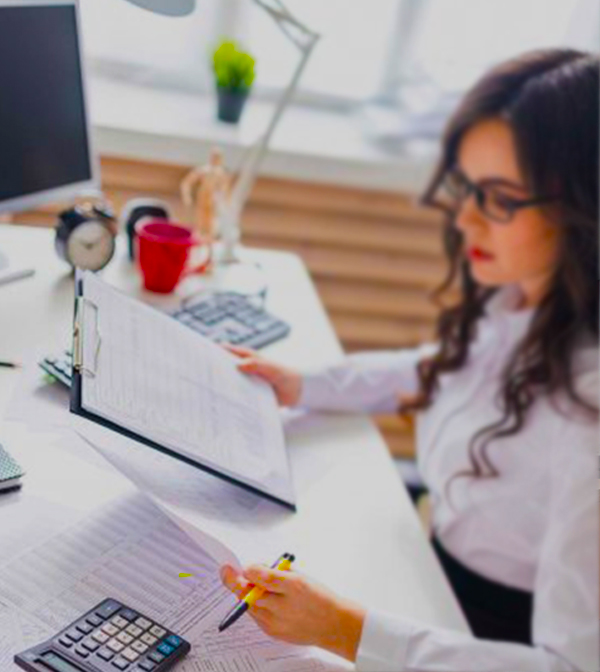 Our Mission
Our mission is to provide highest quality accounting, audit, tax and related professional consultancy services of exceptional value that distinguish us from our competition. We are committed to provide excellence that will be consistently reflected in timely personal attention to our clients' needs while utilizing state-of the-art technology and adhering to internationally accepted accounting practices.

Our Vision
Our vision is to be recognized as most trusted and respected professional services firm recognized by our clients for delivering excellence and recognized by our team for providing a working environment to grow professionally as well as personally and be responsible members of our community.
Our team
We have a expert team to serve you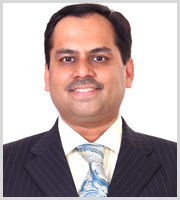 CA Siddharth Sinkar
Mr. Siddharth Sinkar, is a Fellow member of the Institute of Chartered Accountants of India (ICAI) since 2000, and is a commerce graduate from University of Mumbai. He has over 21 years of experience in the fields of Income Tax, International Taxation, Company Law, Banking, Finance etc. He has been conducting Statutory & Tax audit, Internal audit of large & medium scale Limited Companies, Carrying out Bank Audits and providing services in the field of accounts, Income Tax & Company Law matters.

Mr. Siddharth S. Sinkar has served as Non-Executive Non Independent Director of Omkar Speciality Chemicals Ltd., a company listed on BSE and NSE for a period of 4 years.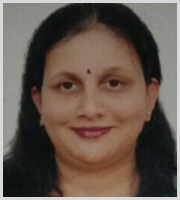 CA Supriya Mhaskar
Mrs. Supriya Mhaskar is a Chartered Accountant as well as a Cost Accountant. Qualified in the year 1995 and is having a professional experience of over 26 years. Earlier she was working with A.F. Ferguson & Co. and A.F. Ferguson Associates, reputed chartered accountant firms as a tax consultant for more than 5 years, and has handled several prominent clients. She has specialised knowledge in the field of taxation, including International Taxation. She has also conducted numerous audits of large and medium size companies under various statutory laws.

She has led from the front, playing a key role in the strategic growth of the organization. She continues to undertake responsibility for assignments of a number of the firm's long-standing clients along with her management responsibilities being handled with equal efficiency.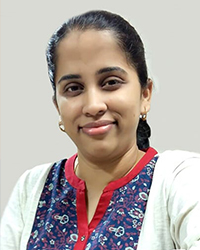 Mrs. Shrutika Potkar Kamat
Mrs. Shrutika Potkar Kamat, a commerce graduate (Hons.) as well as a CA Intermediate from the Institute of Chartered Accountants of India,is a senior associate working with the firm for more than 12 years. She is well versed in taxation laws and secured first position in college in third year of B.Com (University Examination) in Financial Accounting, having scored 100 Marks in the said subject. She was previously working with a leading outsourcing company providing customized solutions for accounting, payroll and Taxation services for more than 2 years.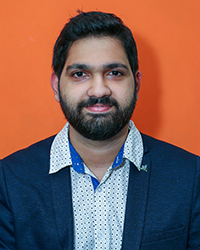 Mr. Rohan Tendulkar
Mr. Rohan Tendulkar is a Commerce Graduate from University of Mumbai as well as a CA Intermediate from the Institute of Chartered Accountants of India. He is associated with this firm for more than 10 years. He has good knowledge in the fields of Accounting, Direct & Indirect taxation, Audits, etc. He also has in depth knowledge of forming Companies, Limited Liability Partnerships and Partnership Firms in India. He has also performed audits of MNC's and Banks.He also has a good knowledge of the rules and procedures involved in setting up of companies in Dubai and other free zones in UAE.